S
You are SAFE to be vulnerable
H
HONESTY guides our walk and holds us accountable

I
INTEGRITY is the principle we stand on and live by.
N
We are NOBLEMEN, operating in excellence

E
We have the power to ENDURE despite adversity
Why SHINE Men of Integrity?
We are living in unprecedented times. The pandemic has shifted all of us to value life and home. For some, being quarantined at home triggered undiagnosed traumas. As a journalist, I report on the rise of mental health issues as a result of the pandemic daily. Guess who's been impacted the most? Men. Black men in particular are experiencing an increased amount of depression and anxiety. When we look at homicides, the blood of men, especially young men, are staining our streets. Lives are being slashed by senseless violence almost daily. Cleveland is the second poorest big city in the country, and we know poverty breeds a spirit of hopelessness.
As a woman who loves and serves God, I truly believe it is the perfect time for a vehicle like SHINE Men of Integrity to be born. It's a vehicle driven by God with the intention to  remedy the ills men face by addressing issues that affect their mind, body and soul. These quarterly meetings will be a safe space for men to feel free to be their authentic selves. It's a place where men can fellowship with other men from all walks of life and feel a sense of unity and empowerment.
There will be prayer, praise, and strong messages emphasizing the need for self-work. Self-work is the process of reflection and introspection that helps us to better understand our thoughts, feelings, and behaviors. At these quarterly meetings, SHINE Men of Integrity will donate to charitable organizations that are helping men and boys to live productive and healthy lives.
My prayer is that with the help of God, the men will help each other face fears, heal from pain in their souls, open up and be transparent about where they are spiritually and not be ashamed to say, "I need more". Men tend to stay in their own corners and never share the experiences that placed scars on their heart and soul. It's time for men to come out and speak their truths...even if it's raw!
A closed mouth never gets fed and one will never conquer what they choose not to confess. Men, it is your time to S.H.I.N.E.!
SHINE Men of Integrity will give resources, faith principles, community outreach, and practical tools to enhance the light and power within men to STAND AND SHINE...TOGETHER!
We are the Brothers who S.H.I.N.E.!
S.H.I.N.E. MEN OF INTEGRITY MISSION
S.H.I.N.E. Men of Integrity addresses the mind, body and soul of a man. It inspires men to overcome challenges, positions them for success and empowers them to discover and walk in their divine purpose.
S.H.I.N.E. MEN OF INTEGRITY GROUP LEADERS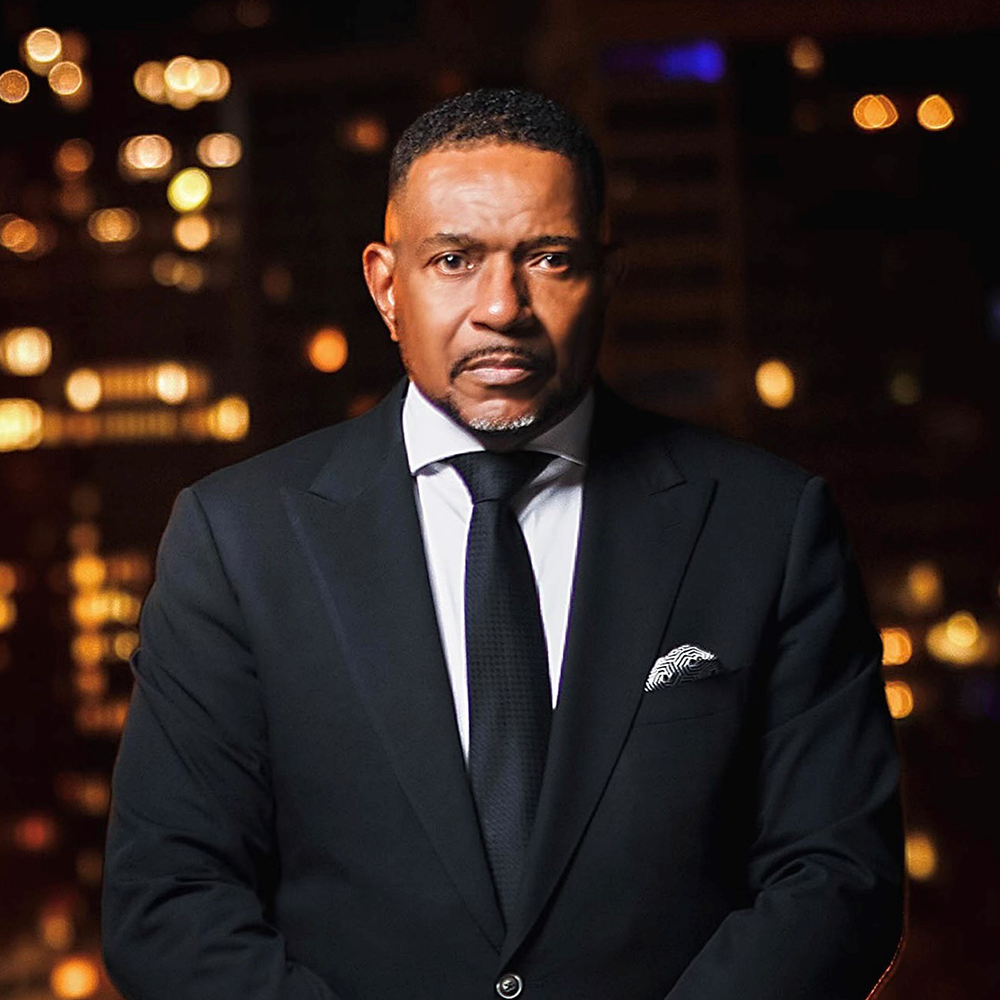 Anointed. Purpose-Driven. A Thought-Shifter. Kerry Pope is a man who lives on purpose to encourage and empower people to live healthy, spiritual lives. He has been in ministry most of his life, pastoring and teaching for over 3 decades. Today, Pope is a successful businessman, SHINE Board member and author of the book, Authentically Me!. It's a guide to help people gain a healthy sense of self-love, self-respect and self-worth. His passion is to encourage men to prioritize the care of their mind and soul by being their authentic selves, facing their truths without fear, and doing the necessary work to be a man of integrity. He is consistently transparent and effective in his presentations and engagement with people and feels blessed to be used by God
Josh Cribbs is passionate about empowering the minds of young and seasoned men, and has a heart to serve the community. Cribbs is the beloved former NFL and Cleveland Browns Player, football analyst and television personality that people just love to be around. He is also the Director of S.H.I.N.E. Brothers. S.H.I.N.E. Brothers is our mentoring program for boys in the Cleveland Metropolitan School District. Cribbs hosts a daily television show with his wife Maria, is seen on various commercials, and is known for his community service work throughout Northeast Ohio. His love for God is evident in all that he does as many are blessed by his humble spirit and kind heart.
Photos from Inaugural Event