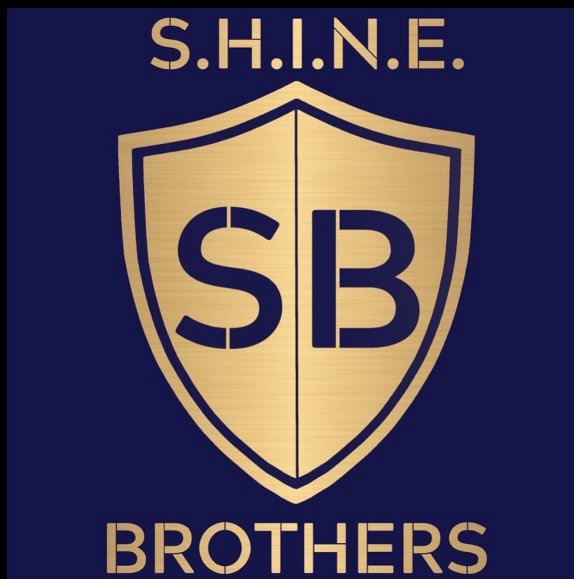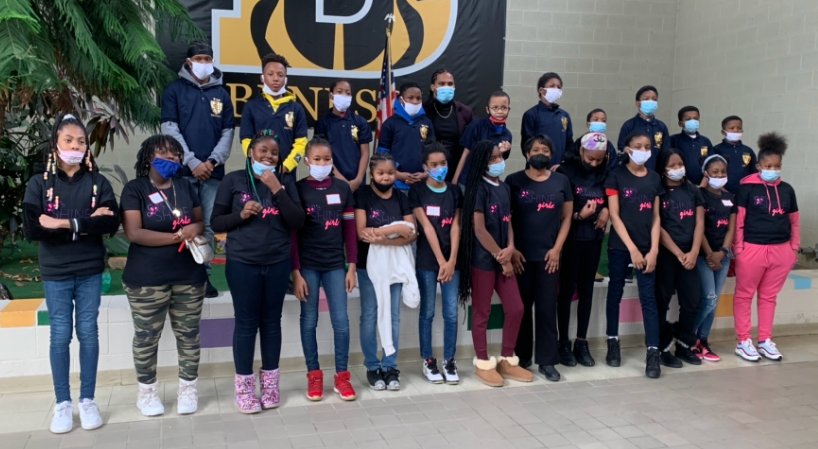 S.H.I.N.E. Brothers is a 16-week group based mentoring program for young males in the 4th-8th grade that are excited yet apprehensive about life's journey. It is designed for boys that seek to learn about self and how to address and survive some of life challenges.
Mayor Bibb Visits S.H.I.N.E Girlz and Boyz!
Cleveland Mayor Justin Bibb spoke to the SHINE students at Mary McLeod Bethune Elementary School. It was the certificate ceremony for the students, showing they successfully completed the SHINE mentoring program. It was a great time of celebration for the SHINE mentoring team, students and school staff.
We are the Brothers who S.H.I.N.E.!
S
The Strength to do what is right when it is not popular!
H
To be the Hero is being the role model for others to follow and protecting those who need it!

I
Using our Intelligence will increase our chance to overcome any obstacle!
N
We are Necessary, so that others will see us and see themselves and know that they can be successful too!

E
Our Energy will be positive so that we can spread it to everyone we meet!
Our Alfred A. Benesch School S.H.I.N.E. Brothers
Former NFL and Browns player Josh Cribbs leads our SHINE Brothers program
Curriculum activities are based on the 7 Principles of Kwanzaa:
Umoja - Unity which means to strive for and maintain unity in the family, community, and race.

Ujamaa - Cooperative Economics which means to build and maintain our own stores, shops, and other businesses and to profit from them together.

Kujichagulia - Self Determination which means to define ourselves, name ourselves, create ourselves, and speak for ourselves, instead of being defined, named. Created for and spoken for by others.

Ujima - Collective Work and Responsibility which means to build and maintain community together and make our sisters and brothers problems our problems and to solve them together.

Nia - Purpose which means to make our collective vocation the building development of our community in order to restore our people to their traditional greatness.

Kuumba - Creativity which means to always do as much as we can to leave our community more beautiful than we inherited it.

Imani - Faith which means to believe with all our heart in our people, our parents, our teachers, leaders and the righteousness and victory of our struggle.



Presently, we are providing group sessions at Alfred A. Benesch and can accommodate 30 boys per session. Sessions are 45 minutes to and hour depending on school/community center/ or church schedule. All curriculum is designed based on the need and preference of the S.H.I.N.E. Brothers and the organizations that need our services.

S.H.I.N.E Brothers focuses on fostering understanding and appreciation of self, community, cooperation, purpose, productivity, creativeness, and spiritualism, which are essential to a healthy cognitive, physical, and spiritual development and transition to adulthood.


S.H.I.N.E. Brothers Program Objective
Learn about self and develop goal-setting skills related to personal, school, career, and life planning.
Understand role of working with others in the community to promote collective problem solving.
Plan and complete projects that benefit the community
Demonstrate both personal and collective community pride.