S.H.I.N.E.'s Charitable Donations
Our Philanthropy
Women will learn the importance of giving back to organizations that are helping women overcome personal challenges thus improving the quality of their lives.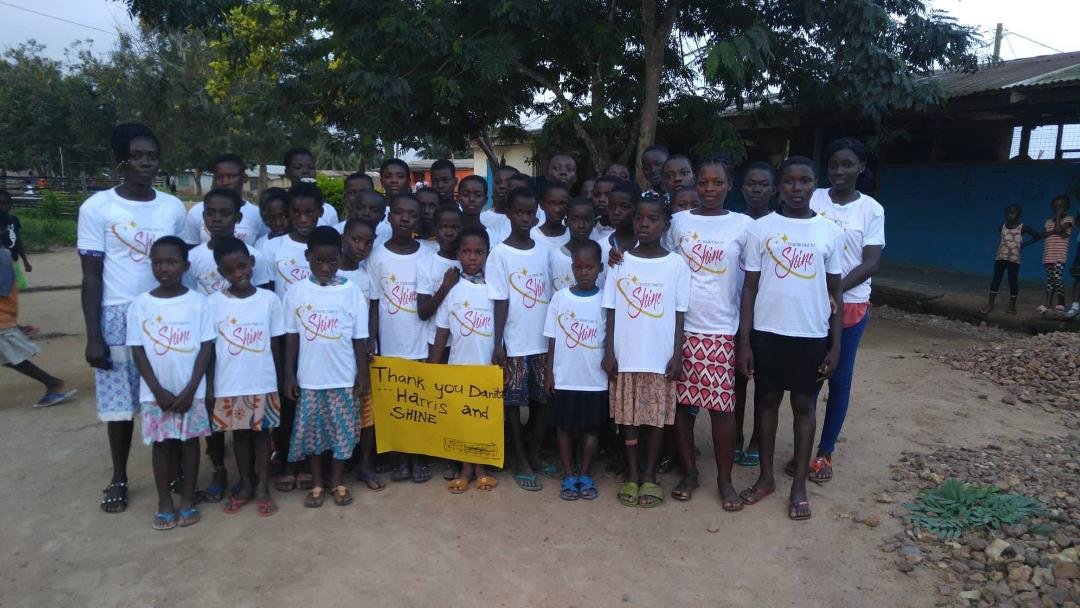 Greetings from West Africa
We donated shirts and school supplies to the Gloria Pointer School in Ghana, South Africa. The students are wearing their shirts and the sign that says "Thank you Danita Harris and SHINE"! We are so touched by this photo!